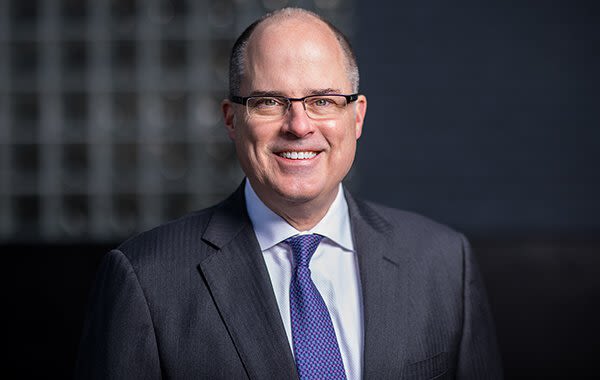 Phillip A. Linder has been winning cases for his clients since 1996, when he first went into private practice. Prior to that, he earned his law degree from Baylor University Law School in 1991 and spent three and a half years prosecuting criminal cases at the Dallas County District Attorney's Office. Here, he gained experience representing cases ranging from drunk driving to attempted capital murder.
Mr. Linder is admitted to handle cases in all Texas state and federal courts, as well as five federal districts outside of Texas. He's Board Certified as a Criminal Trial Specialist by the Texas Board of Legal Specialization and is one of very few lawyers in North Texas who's authorized to handle capital murder cases.
With over 30 years of legal experience and thousands of cases behind him, Mr. Linder has earned the respect of peers, prosecutors, and judges alike. He has a record of substantial success in the courtroom and has tried more than 200 cases to jury verdict.
Mr. Linder has been awarded Dallas' Attorney Of The Month by Attorney At Law Magazine. See the feature here and read the article here. Mr. Linder has been highlighted in a D Magazine article. His profile can be read here and read the article here. In addition, Attorney At Law magazine also featured Mr. Linder as the best criminal defense attorney in Collin County. Read the article here.
My father served as a federal agent for the Treasury Department, so I grew up around lawyers. Watching these professionals make a difference in the lives of others inspired me to pursue a career in which I could do the same.
Board Certified in Texas Criminal Law
Board Certification is a lengthy and arduous process that is reserved for lawyers who are highly competent and respected by their peers. To become Board Certified, Phillip Linder has completed additional time and testing requirements administered by the Texas Supreme Court. It's also required that other lawyers attest to your competence. Phillip Linder strives to achieve the best possible results for each client, and his Board Certification reflects the respect he's earned over years as a lawyer in Texas.
Experience in the Courts of Dallas
Laws differ by state and even city and district, so having someone who knows the local laws matters. Phillip Linder's family has ties in the Texas legal community that go back over 50 years. With vast experience working with the laws of Texas, Phillip Linder is steadfast in his mastery of criminal law in the Dallas area.
Reputation and Connections
Let's face it: who you know matters. After over 30 years of working as a lawyer in Dallas, Texas, Phillip Linder knows virtually all of the decision-makers in the area. More importantly, he's earned the respect of local judges and prosecutors through his years of honest dedication to the law. Over the years, our Dallas lawyer has earned a reputation for honesty and dedication that both clients and colleagues can attest to.
Experience in State and Federal Courts
State and federal courts have different laws, priorities, and other details that distinguish them from each other. For lawyers who don't have decades of experience, these differences can be confusing. Phillip Linder thoroughly understands the subtle differences between state and federal laws. Let his detailed knowledge of Texas law work in your favor.
Education
J.D. - Baylor University School of Law, Waco, Texas, 1991
B.B.A. - Baylor University, 1988
Certified Legal Specialties
Board Certified in Criminal Law, Texas Board of Legal Specialization, 2006
Bar Admissions
Texas, 1992

U.S. District Court Northern District of Texas, 1993

U.S. District Court Eastern District of Texas

U.S. District Court Southern District of Texas

U.S. District Court Western District of Texas

U.S. District Court Eastern District of Oklahoma

U.S. District Court Southern District of Oklahoma

U.S. District Court District of Kansas

U.S. District Court Western District of Arkansas

U.S. District Court Southern District of Alabama

U.S. District Court District of New Mexico

U.S. Court of Appeals 5th Circuit
Professional Associations
Board of the Dallas Criminal Defense Lawyers Association, 1997-2006

Dallas Criminal Defense Lawyers Association, Elected President, 2004

State Bar Committee for Lawyer Discipline, 2007-2012

Dallas Area Committee for Lawyer Discipline, Chairman, 2010

Dallas Area Committee for Lawyer Discipline, Re-Elected as Chairman, 2011 & 2012

Dallas Bar Foundation, Fellow, 2010-2022

Texas Criminal Defense Lawyers Association 2006-2022

National Association of Criminal Defense Lawyers 2006-2022
Awards
D Magazine's Best Lawyers Edition, 2021, 2022

Rated AV Preeminent in Martindale Hubbell, 2011, 2012, 2013, 2014, 2015, 2016, 2017, 2018, 2019, 2020, 2021, & 2022

Rated 10 out of 10 at AVVO, 2011, 2012, 2013, 2014, 2015, 2016, 2017, 2018, 2019, 2020, 2021, & 2022

Texas Monthly's Super Lawyers, 2012, 2013, 2014, 2015, 2016, 2017, 2018, 2019, 2020, 2021, & 2022

Attorney at Law Magazine did articles for best Dallas and best Collin County attorneys. He'd like them mentioned and linked